7 STEPS to LETTING GO of Your Fear of Change
so you can become the hero you were born to BE


Have you experienced some kind of transition in your life that left you feeling overwhelmed and disconnected from yourself?
When you're faced with change, is your inclination to resist by digging in your heals or to avoid through busyness and distractions?
When life presents you with an "oh sh*&t" moment, do you find yourself acting in a way that somehow creates more crisis and drama?
Do you find change stressful and basically do anything to avoid it, even if it means sacrificing your own well-being?
Do you have the nagging feeling that your avoidance of change is keeping you stuck or unfulfilled?
If so, then keep reading to learn more…
Is This For You?
You recently went through some kind of life transition, like moving, divorce a job change or a health scare and while the details of it have mostly been resolved, you're still feeling unsettled.
You feel challenged to make decisions and stay grounded when life throws you a curve ball. You would like to feel more confident and secure going forward.
It's been several years since you completed a life transition and moving forward feels hard.
No matter what circumstances you've been through, "7 Steps To Letting Go of Your Fear" is for you if:
You want to feel hopeful and inspired, not fearful, about the possibilities for the future, when navigating change.

You want to feel less physically and emotionally drained while navigating change.

You want to let go of your inner-critic so decision making is less stressful during transitions..

You want more clarity on what matters to you so that you feel more equipped to navigate life on your own terms.

Don't worry you're not alone.
It's natural to feel uncomfortable navigating change, whether you are responding to an external change in your circumstances or taking a risk to create some kind of change in your life.
The human response to feeling out of control is to resist, avoid, or somehow shut down.
Change can also feel more challenging if you don't feel confident in yourself, because creating momentum or taking necessary steps forward feels difficult when you feel disconnected from your power.
It's easy to doubt yourself and your abilities if you don't have a clear view of yourself.
What if Change Didn't Have to Feel So Uncertain and Scary?
Your greatest source of power is not tied to your titles, roles, responsibilities, or material objects. It's within you.
When you feel disconnected or separated from your power life feels frustrating and deeply unfulfilling.
Navigating change is easier if you feel grounded in yourself, which means you can trust yourself and feel confident in your choices.
When you see yourself clearly the possibilities for your life seem to open up.
Your perspective shifts and it becomes possible to embrace change as an opportunity to discover your most powerful self.
There's a different way to navigate change....from a more grounded and secure place.
is a Method I've developed after years of navigating change. Each week we will explore a different step. I promise you it will help you reframe your understanding of change.
It's taught LIVE over 6-weeks (with a Bonus 7th week) that promises to help you reframe your perspective on Change.
You will gain deeper insights about your unique opportunities for personal transformation while enjoying discussion & community with others navigating similar changes.
During the 7 weeks you will receive:
* 7 weekly 1-hour group training sessions that allow you to dive deep into understanding how each step applies to your own personal journey, your obstacles and opportunities for growth as revealed through your birth chart.
* Access to a private Facebook community where you can post questions and share insights you are learning along the way.
* A "Navigating Change" template that serves as your customized guide going forward.
* Access to recordings of the calls to watch at your convenience if you ever are unable to attend live.
* BONUS: 4 Live Coaching Calls where you have the opportunity to be coached around whatever challenge you're experiencing (VALUE: $1000).
* EARLY BIRD BONUS: Sign up By October 10th & receive a FREE video recorded reading of your birth chart that identifies your key obstacles, limiting patterns and opportunities that you can refer to during the course (VALUE: $150).
TOTAL VALUE: $1650
PRICE: $495 being offered for $197.00 BETA Price!
STARTING: Week of October 28:
6 LIVE Training Sessions: 7-8 pm CST Tuesdays: Oct. 29, Nov 12, Nov. 19, Nov. 26, Dec. 3 & Dec. 10
4 Coaching Sessions: 7-8 pm CST, Thursdays, Oct. 31, Nov. 14, Nov. 21 and Dec. 3.
Week One: D- DIVINE
Discovering the Divine Nature of You
"Knowing yourself is the beginning of all power." – Aristotle
What opportunity are you being presented with for changing your life?
This week we will focus on what's possible when we embrace the fact that we are constantly evolving with an attitude of curiosity.
When we understand our unique pathway and our purpose for being here, navigating any type of change becomes possible. Our purpose serves as our North Star, our Compass.
Introduction to the DISCERN course overview.

Explore the role of change and transition as it relates to discovering your potential.

Create and commit to an intention for the course.
Week Two: I- INSIGHT
Insight through Inquiry
"We do not see life as it is, but as we think it is." – Anais Nin
What is blocking you from creating this change?
To help you see your life as it really is we will start to look at some key information in your astrological birth chart, including self defeating patterns that have contributed to blocking you from seeing yourself as you really are.
By identifying patterns that block you from seeing all the parts of yourself, this awareness will open you up to understanding yourself at a deeper level.
Discuss common patterns that can disrupt your ability to confidently navigate change.

Learn how to apply some simple tools to disrupt these patterns and become unstuck.
Week Three: S- YOUR Story
Summarizing Your Story & Your Super Powers
"You now know that your true source is not outside you. Your soul is your true source and a new energy and passion awakens you."
– John O'Donohue
What new things do you need to learn about yourself so that you can move forward confidently?
We will continue to look to our birth charts for more information about our key strengths that we can call on for navigating change. This is where you receive your invitation to fully claim your power, take responsibility for your life, and claim your authority from the inside out.
You will begin filling in a story template that will help you identify from your birth chart, your key strengths, obstacles, and opportunities for moving forward. This template will become your guide for the remaining weeks.
Week FOUR: C- Compassion
"We become truly compassionate when we are wise enough to remain inwardly detached from the melodrama of life."
– Ann Mortifee
How can you begin to relax into compassion and make better choices and decisions for yourself going forward?
When we apply compassion to ourselves it becomes easier to release old stories, let go of self- criticism and other self-defeating behaviors. It also becomes easier to not take things so personally.
You will learn a few key mindset shifts that are needed to enable an attitude of compassion toward yourself.

We will discuss the importance of healing the past and becoming open and curious to a new future.

Identify where in your story there is opportunity for applying compassion.
WEEK FIVE: E- EXPANSION
"One small movement in a new direction can alter everything."
– Ann Mortifee
What new strategies can you begin to implement, to pivot in a new direction with less effort and more flow?
When you see yourself clearly your sense of empowerment grows exponentially. This is where your confidence can begin to build and become an asset as you navigate crisis and change. You are becoming confident about being yourself more than ever before because you've achieved more clarity on whom you really are beneath the fears and stories.
What key action steps are you committed to developing in your life going forward to truly step into your potential?
WEEK SIX: R- Receiving (VERSUS RESISTANCE)
"Whatever You Resist You Become"
How can you begin to actively release your old stories, lean into compassion, and become open to receiving?
Resistance is a form of fear that blocks us from receiving. It can often be so subtle we may not be aware we are resisting.
Receiving on the other hand is a totally different way of being. It's about saying "yes" to life. It requires us to be open and willing and yielding, and yes, vulnerable. This can feel scary until we learn to trust the Universe and ourselves.
Learn about two competing energy patterns: resistance and receptivity.
Take an inventory of where in your life you are most resistant and where is your key opportunity for learning to receive?

Learn some tips for integrating both competing energies into your life with more ease.
BONUS WEEK SEVEN: N- NuRTURE
"Nurture Your Mind With Great Thoughts. To Believe in the Heroic Makes Heroes."
What new strategies are you committed to that will help you live into your potential going forward?

Share your vision and strategy for fulfilling the intention you committed to in Week 1 as well as your key obstacles and opportunities for navigating change and stepping into your potential.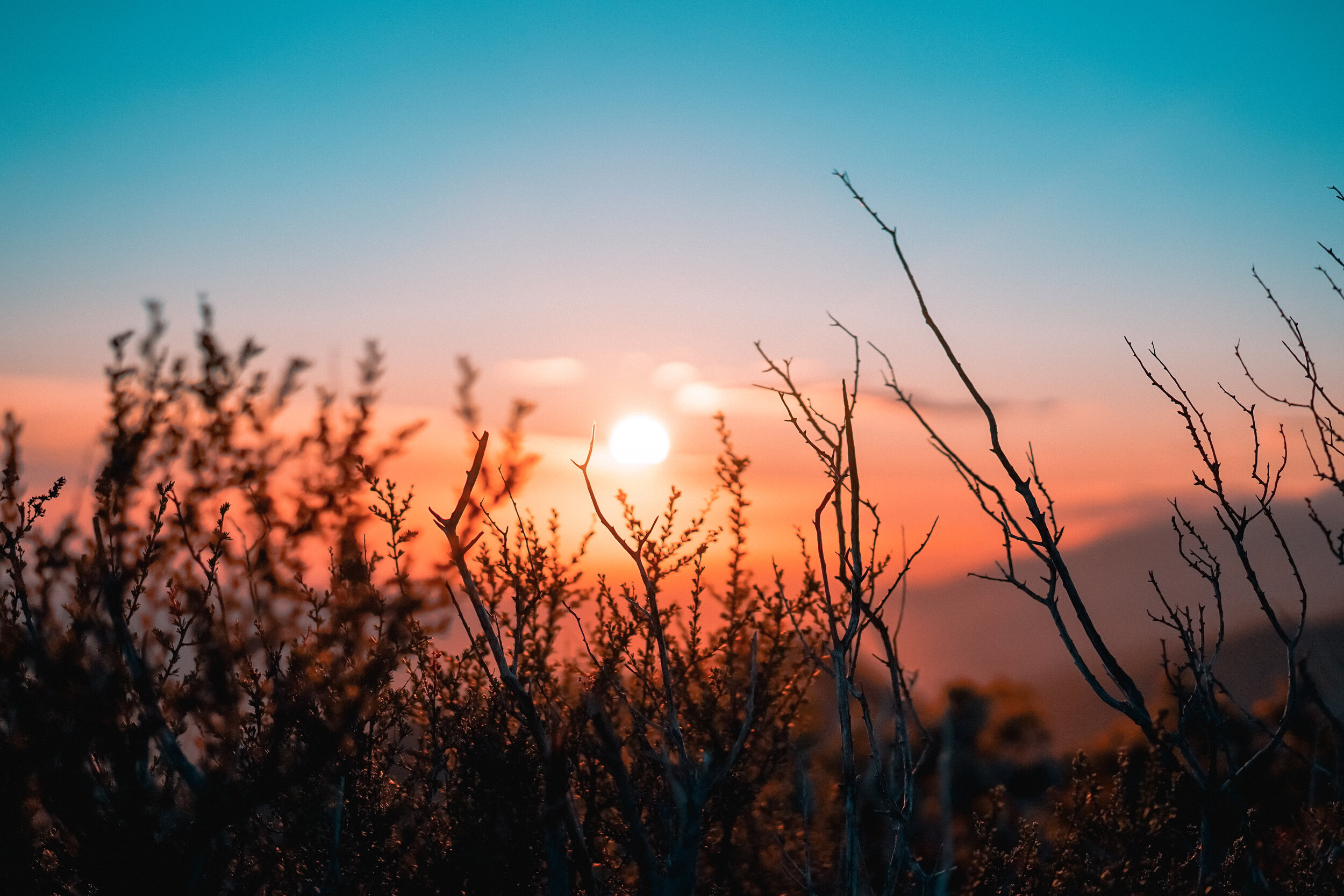 When we see ourselves clearly, love ourselves, and learn to let go of our fears, pivoting in the direction of change to create the life we want becomes abundantly easier.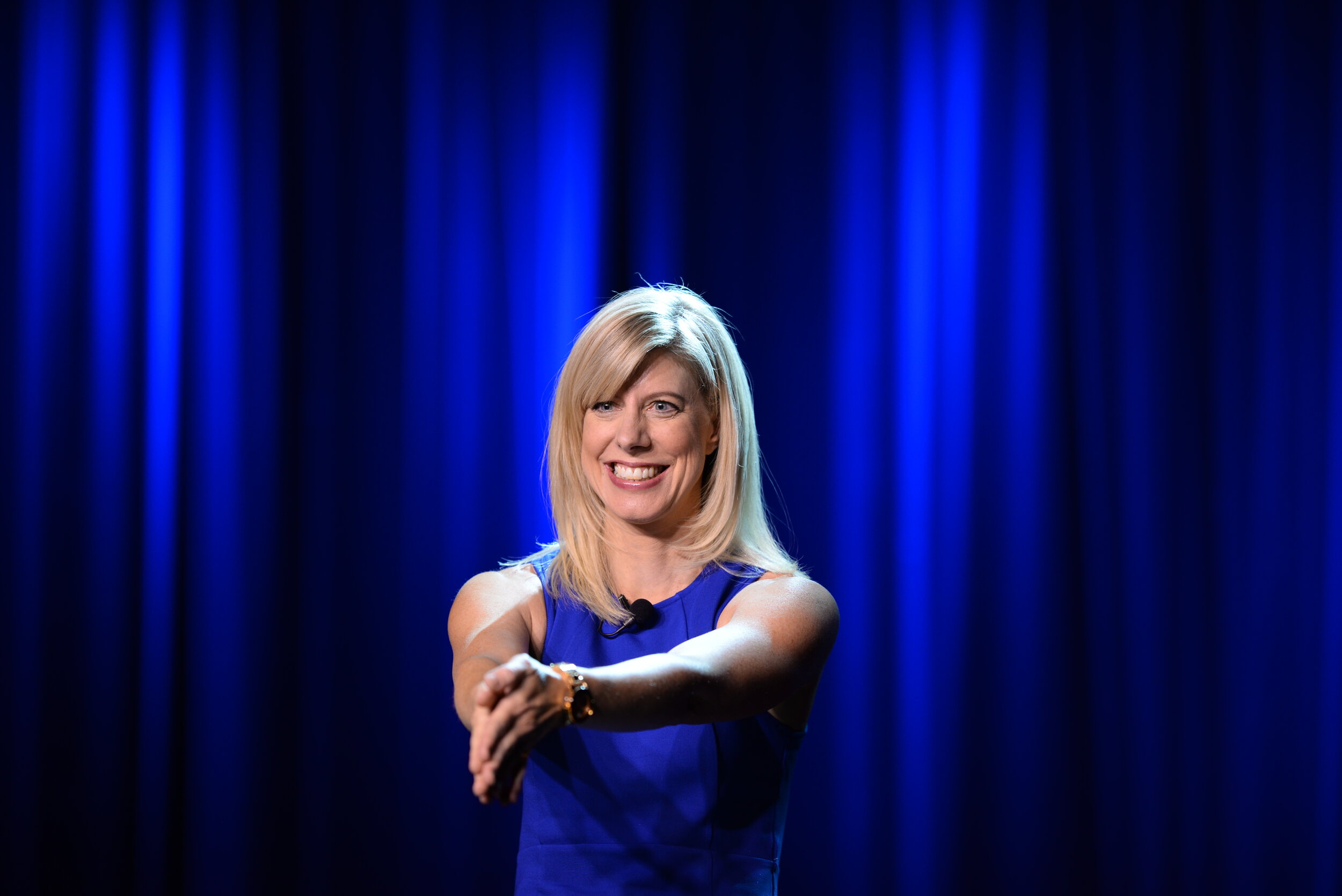 Who am I to be leading you on this journey?
I've experienced just about every type of life transition imaginable, some joyous and many challenging. I know all the emotional highs and lows and have acquired a lot of tools along the way.
For nearly 20 years, I was a lawyer committed to creating change at the deepest level of government. I helped the public feel more secure knowing their environment was safe and their leaders could be trusted. Later, I applied those skills to teaching and coaching non-profit leaders and women to feel confident owning their power and using their voice.
I've also had my fair share of experience learning to speak up and own my power in my personal life while navigating challenging relationships. It was the intersection of my professional skills and personal experience from which THE Woman's Coach was born.
I'm a mom, a step-mom, a daughter, a wife, a small business owner, and a deep believer that we are all connected to something larger than ourselves. That belief has guided me every step of the way in my life. But it has by no means been a linear, straight, or short path.
As human beings, our mission is to grow and evolve. When we resist that calling, the Universe has a way of introducing change or what often feel as "detours" to set us on the right path.
It was during one of the many "detours" seeking higher guidance on my mission, several years ago, that I was Divinely led, to discover astrology, after seeing a flyer promoting a lecture. It's a tool I use intuitively that guides me to seeing your unique and Divine potential. It's also a heck of a lot of fun!
We are all destined for greatness while we are here on this planet. Greatness is simply having the courage to live into your potential.
I now know my true mission is to support women, like you, who wish to lean more fully into living your potential, regardless of whatever challenges life throws you.
I'm honored each and every time I am given the opportunity to support a woman to find and live her truth.